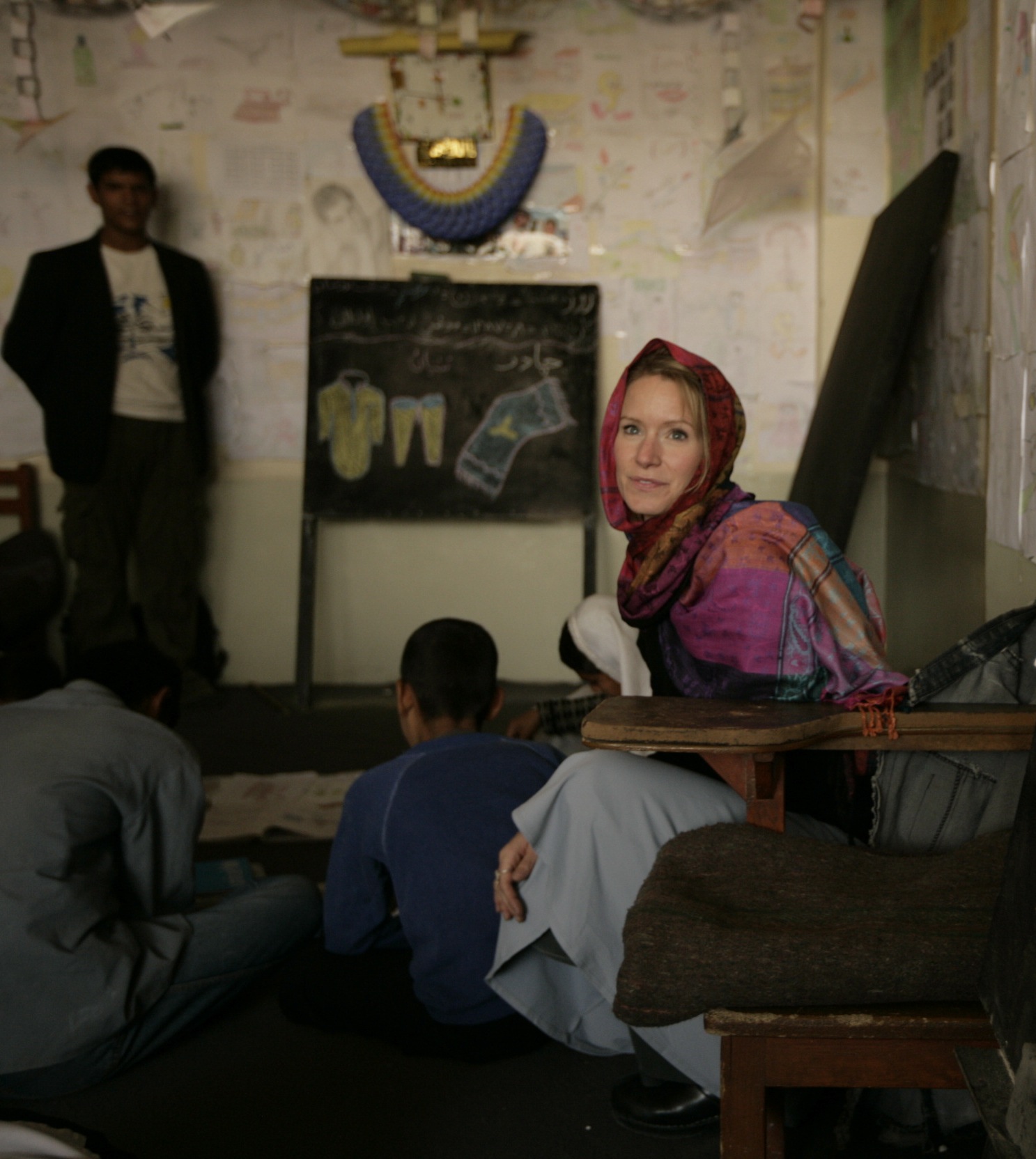 When you meet Shannon Galpin, you're immediately affected by the glowing energy that fuels her work with her nonprofit – Mountain 2 Mountain.   Mountain 2 Mountain focuses on improving women's rights in conflict areas.  And right now, the majority of their work is in Afghanistan.
The last few years have had their challenges for Shannon and M2M.  Despite these hurdles she has kept her chin high and her projects successful.   No one ever said it was going to be easy, and Shannon will be the first to tell you that.   Her sheer determination is why Shannon was a huge inspiration in answer to MoveShake's question of "What makes you do what you do?" .
Shannon's work with women's rights is deeply rooted in her own life story. Shannon was a rape victim at the age of 19, and years later, when she was pregnant with her daughter, her only sister, who was in college at the time, suffered the same horrific tragedy.    When Shannon was driving to the hospital to see her sister, there was one word that kept coming back into her head:  "Enough."
Shannon described in her interview a certain panic that rose up in her that day. She knew that her own daughter would be coming into a world where this happens – what if it happened to her?   As horrendous as these events were in her life, Shannon describes them as shaping her into the person she is today, as a powerful force that drove her to do the work she does now.
Shannon embodies the quote "when the going gets tough, the tough get going." And despite the majority telling her that the work is impossible, she takes the criticism in stride and devotes her determination, compassion and creativity to the task at hand.
Shannon Galpin is a MoveShake  character because she shows us what it's like to stand up for what you believe in. Sure, she could have taken on women's rights in a country not ridden with years of conflict, avoiding the danger, the criticism, and difficulties that come with working in a place like Afghanistan. But…that's not Shannon.
– by Director Allie Bombach
Find out more about the work of Mountain2Mountain at –
Twitter – @mtn2mtn
Read more about Shannon's work here